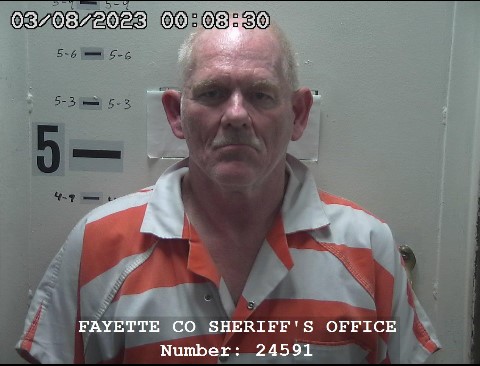 FAYETTE COUNTY — A search of his rural Farina home has led to additional charges for a 57-year-old rural Farina man already in custody on methamphetamine charges.
Kent Keppler was arrested last month on a $30,000 Fayette County warrant charging him with unlawful delivery of between 5 and 15 grams of meth and possession of between 5 and 15 grams of meth.
Fayette County Sheriff's deputies executed a search warrant on Keppler's home last week and reportedly discovered large quantities of meth, along with more than $5,000 in cash.
Prosecutors then filed three Class X felonies against Keppler for armed violence, delivery of between 15 and 100 grams of meth, possession of between 100 to 400 grams of meth, Class 3 felonies for unlawful possession of a weapon by a felon and criminal fortification of a residence. Bond on the new charges was subsequently set at $100,000.