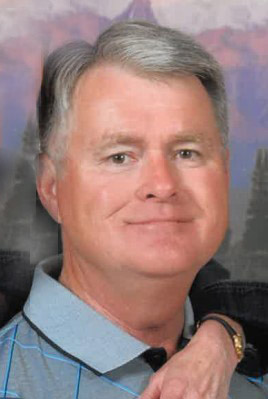 Carl Dale Miller, 73, of Mount Vernon, Illinois, passed away at 2:35 a.m. March 15, 2023, at Helia Healthcare in Salem, Illinois.
Carl was born August 17, 1949, in McLeansboro, Illinois, to Earnest Jeane Miller and Margaret (Setter) Miller. Carl married Donna Highsmith on Sunday, May 31, 1981, at First Baptist Church in Mount Vernon. They were blessed with nearly 40 years of marriage.
Carl is survived by his son, Andrew, and daughter-in-law, Lauren; sister Jeannie Baker and brother-in-law Butch Baker; brother Pat Miller; sister-in-law Christine Miller; and several nieces and nephews.
Carl was preceded in death by his father, Jeane; mother, Margaret; wife, Donna; first-born son, Joshua; and brother, Eric.
Carl was an active member of Central Christian Church. His Christian faith, along with his family, was the most important aspect of his life. He went on mission trips to Louisiana and India to spread the love of Jesus. He also showed the love of Jesus to his community through serving at the local family shelter and during several Central Serve Day events. Carl spent 33 years as a teacher in Jefferson County teaching at Opdyke-Belle Rive and Summersville. He coached many sports and the Scholar Bowl team. He was a member of the Mount Vernon Township High School Board and past member of Rome Grade School Board. His favorite subject to teach was social studies, and he led many students on trips to Washington D.C. to observe history in action first-hand. Carl loved watching Mount Vernon Rams basketball games, and he ran the clock for both boys' and girls' teams for many years. Carl's love for travel and education took him to Europe, Canada, Alaska, Africa, and Japan as well as many other destinations. Carl also traveled throughout the United States during his 20 years in the United States National Guard. Carl will be remembered for his sense of humor, friendly nature, and love for others.
A visitation will be held from 5:00 pm to 8:00 pm on Friday, March 17, 2023 at Newell Funeral Home in Mount Vernon, Illinois. A funeral service will be held Saturday, March 18 at 10:00 am at Newell Funeral Home with Mr. Trevor Ile officiating. Interment will follow at Mount Vernon Memorial Gardens Cemetery in Woodlawn, Illinois. Memorials may be made in Carl's honor to Summersville Grade School.Call Newell Funeral Home at 618-246-0100 or visit newellfuneralhome.com for further information.