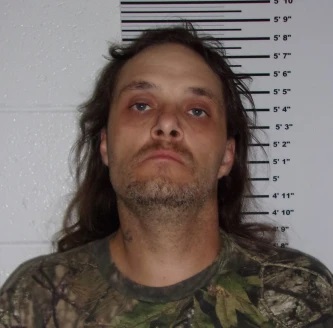 CLAY COUNTY — The second of three men accused of the 2021 murder of an elderly Edgewood man as they robbed his home has pleaded guilty in Clay County Court.
Jamie Charlton, of Salem, was charged along with Walter West of Edgewood and Christopher Gallatin of Centralia, with First Degree Murder and residential burglary in connection with the 2021 death of 80-year-old Roger Courson in his rural Edgewood home.
Charlton pleaded guilty Wednesday to the Class 1 felony charge of residential burglary in exchange for two First-Degree murder charges being dismissed. He was subsequently sentenced to 15 years in prison.
Court records show Courson's son and daughter were present in court Wednesday and had been consulted before the state entered into the plea agreement with Charlton.
West pleaded guilty in February to first-degree murder and was sentenced to 30 years in prison and to a consecutive 5 years on a separate charge of escape, but is currently seeking to withdraw his guilty plea. West must serve 100 percent of the 30-year sentence for First-Degree Murder but is eligible for credit on the escape charge.
West admitted to strangling Courson while Gallatin and Charlton robbed the home. Officials say a safe, multiple firearms and a television were taken from the Courson home.
Gallatin is scheduled for a pretrial hearing next week and remains on a path toward jury trial.