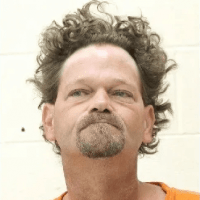 FRANKLIN COUNTY – A 47-year-old Christopher man was sentenced Wednesday in Franklin County Court to nearly 30 years in prison after a jury earlier found him guilty of attempting to murder his wife.
A Franklin County jury found Eric Wakefield guilty in March of attempted first-degree murder, aggravated domestic battery, and aggravated battery.
Wakefield was sentenced Wednesday to 21 years on the first-degree murder charge, 6 years on the aggravated battery charge, and 2 years for the aggravated battery.
He'll have to first serve 85 percent of the 21 years before he can begin serving the other two sentences.
Wakefield stabbed his wife of 15 years eight times in the chest, neck, and back with one of their kitchen knives.
The attack happened while the victim was sleeping next to her husband in the master bedroom of their home in Christopher.
The couple's daughter was at the home at the time of the stabbing and woke up to the sounds of her mother screaming for help, and called 9-1-1.