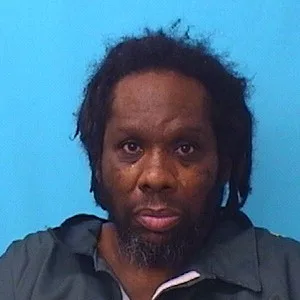 JEFFERSON COUNTY — A 57-year-old Mt. Vernon man already serving a prison sentence for armed robbery and for shooting at a police officer was sentenced Friday in Jefferson County Court to nearly 50 years in a separate case accusing him of disarming and attempting to shoot a correctional officer.
Frederick Goss was removed from the courtroom around 9:30 Friday morning, just minutes after his case was called for sentencing.
Goss reportedly continued with his pattern of disrupting court proceedings in his cases, by interrupting and cursing at both the prosecution and his defense attorney.
The charges stem from an incident when Goss was being returned to the Jefferson County Courthouse during his first trial. He's accused of disarming the Jefferson County Correctional Officer transporting him back from lunch, and then firing the officer's weapon at him. The now-retired correctional officer at the heart of the case provided a victim's impact statement at Friday's sentencing hearing,
In his absence, the defendant was sentenced to 44 years in prison on a charge of aggravated discharge of a firearm, 14 years for disarming a correctional employee, and 10 years for attempted escape.
Those sentences will be served concurrently; however, they will be served consecutively with his previous 40-year sentence handed down in the 2021 case for armed robbery and shooting at a Mt. Vernon police officer.