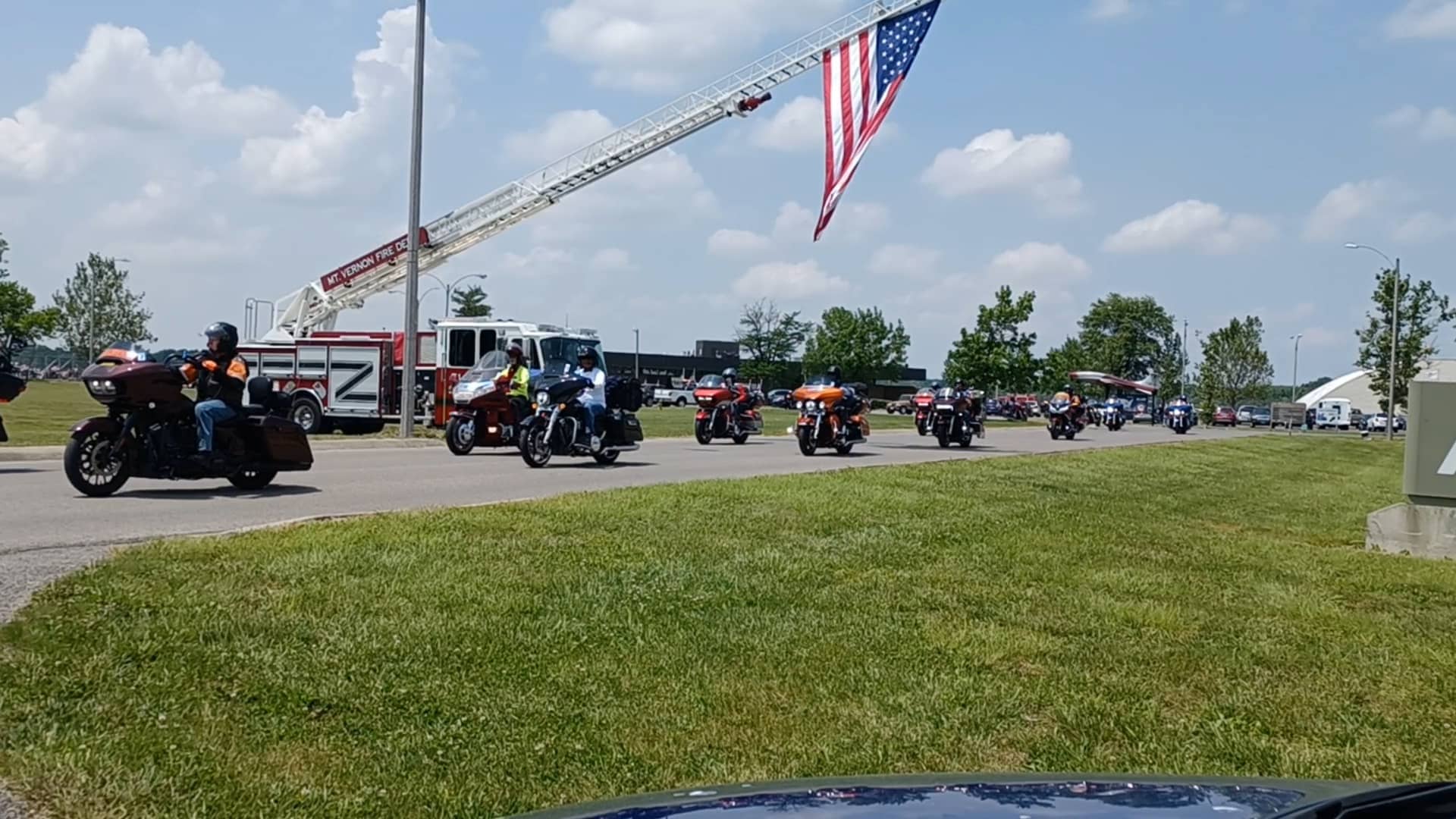 MOUNT VERNON — If you think you heard thunder Tuesday afternoon in Mt. Vernon, it wasn't due to the weather, it was due to hundreds of motorcycles traveling through town on their journey to Washington, DC.
Run for the Wall is the largest and longest organized cross-country motorcycle run of its kind in the world and one of its traditional stops on its route is Mt. Vernon where bikes are refueled and bikers are fed at the Mt. Vernon Outland Airport.
Participants travel from California to Washington, DC, and from Washington, DC to Marseilles, Illinois every May with more than 1,800 people participating each year.
A large group of support vehicles joins the hundreds of motorcycles on their journey, from lead vehicles to vehicles dedicated to keeping participants hydrated.
After volunteers fed the travelers a fried chicken lunch at the Mt. Vernon Airport, the group took Route 15 to Wayne City where they got back on Interstate 64 and continue their journey towards Washington D. C. for Memorial Day.
The run is held annually in an effort to promote healing among all veterans, their families, and their friends, to call for an accounting of all Prisoners of War and those Missing in Action (POW/MIA), to honor the memory of those Killed in Action (KIA) from all wars, and to support our military personnel all over the world.